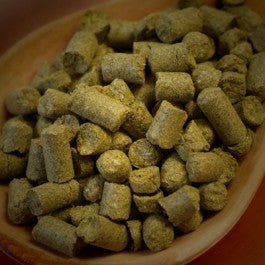 Summit Hop Pellets, 1 oz.
Summit Hop Pellets
(American) Summit hops have some of the highest alpha acid contents of all hop varieties, so it is often used as a bittering hop. Most commonly used in Pale Ales, IPAs, Imperial IPAs, Barley Wines, and Stouts.
Aroma/ Taste: Pepper, Incense, Orange, Grapefruit, and Tangerine
Average Alpha Acid: 16-19%
Substitution: Columbus (CTZ), Warrior, Simcoe, Amarillo® hops, Cascade
Choose quantity on the next screen.
---
We Also Recommend