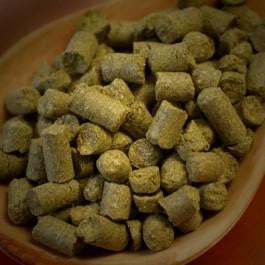 Rakau Hop Pellets, 1 oz
Rakau Hop Pellets
(New Zealand) Rakau hops are often described as "the whole orchard". With it's apricot tones, it can be used as a bittering or finishing hop. It is primarily used in IPAs, Belgian Ales, Pale Ales, and Lagers.
Aroma/ Taste: Stone Fruit, Figs, Orchard Fruits, Apricot, Pine
Average Alpha Acid: 10-11%
Substitution: Amarillo® hops, Summit
Choose quantity on the next screen.
---
We Also Recommend