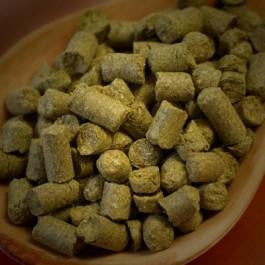 Mosaic Hop Pellets, 1 oz.
Mosaic Hop Pellets
(American) Mosaic is typically used for bittering because of it's high alpha acid content. It's sister Simcoe is used in American Pale Ales, IPAs, and Double IPAs.
Aroma/ Taste: Blueberry, Tangerine, Papaya, Rose, Blossoms, and Bubble Gum
Average Alpha Acid: 11.5-13.5%
Substitution: Citra, Simcoe
Choose quantity on the next screen.
---
We Also Recommend