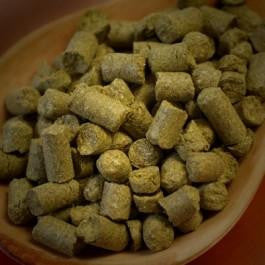 Galaxy Hop Pellets, 1 oz.
Galaxy Hop Pellets
(Australian) Galaxy hops are a high alpha acid hop that is typically used for bitting. This hop is usually used in Barley Wines, Pale Ales, and IPAs.
Aroma/ Taste: Tropical Fruit
Average Alpha Acid: 13.5-14.8%
Substitutes: Simcoe, Citra, and Amarillo® hops
Choose quantity on the next screen.
---
We Also Recommend