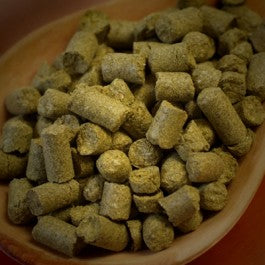 Chinook Hop Pellets, 1 oz.
Chinook Hop Pellets
(American) Primarily for bittering strong flavor. Most commonly used in American Pale Ales, IPAs, Stouts, Porters, and Lagers. (What can't this hop do?)
Aroma/ Taste: Spice, Pine, Grapefruit
Average Alpha Acid: 12-14%
Substitutes: Nugget, Columbus (CTZ), Northern Brewer
Choose quantity on the next screen.
---
We Also Recommend