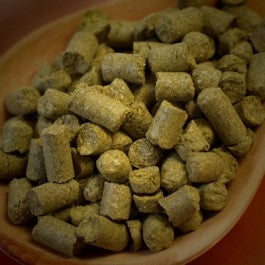 Glacier Hop Pellets, 1 oz.
Glacier Hop Pellets
(American) Glacier is a multi use hop, applicable for bittering and finishing. It is an offspring of French hops (such as Elsasser and Northern Brewer). It is most commonly used in Pale Ales, ESBs, English Pale Ales, Stouts, and Porters.
Aroma/ Taste: Plum, Wood, Blackberry
Average Alpha Acid: 5-6%
Substitution: Fuggle, Styrian Golding, Willamette
Choose quantity on the next screen.
---
We Also Recommend