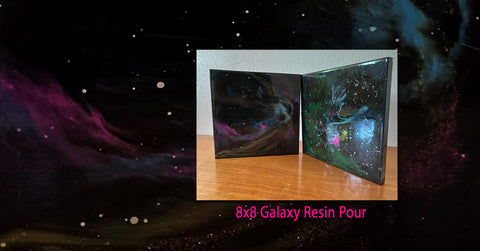 Art Night: Galaxy Resin Pour Tuesday 9/21, 6:30 pm
Join us in the taproom for Art Night with Art School! Admission comes with all of the supplies and instruction you need to create an 8" x 8" resin pour. Admission also includes your first pint of Grains & Taps beer, a discount on additional beers, and 25% off pizza.

Purchase now and save your spot. Seats are limited. Weather permitting, this event will be held on the patio.
Your purchase counts as your ticket. No physical tickets will be issued.

Art School is a non-profit organization that seeks to connect art-minded people of all ages and walks of life for the betterment and uplifting of the community.