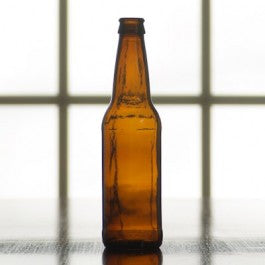 12 oz Beer Bottle, Case of 24
Amber longneck 12 oz bottles, 24 to a case.  For a 5 gallon batch, use 2 cases plus a few extra bottles.
These brand new beer bottles come clean, without labels, and in a divided, convenient cardboard case.  The longnecks work extremely well with our Emily/Redhead Capper and any standard crown bottle cap.  The brown color helps preserve your product by keeping the light out.
---
We Also Recommend